A Sunday of Diversity
The Sunday was started with much excitement, looking forward to seeing how Heidi have grown since she left my care months ago to her new home with
Catherine
. We were going to initiate Heidi with her first nature trek ever! Woohoo. And what a darling she was.
Now looky. This was how tiny she was when she was with me.
See that bear she slept with? I think I got it as a birthday present during my secondary school days. Hee.
Ta dah, and now she is all grown up!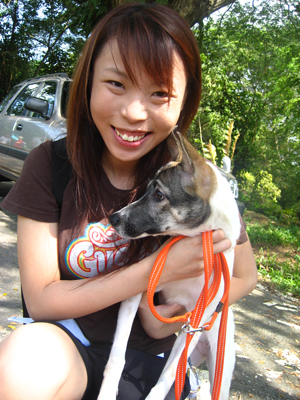 So, the trek was pretty all right. I have been to Bukit Brown Cemetery for a previous hash before and I imagine all the souls resting there must be like cursing me for stepping on their graves all over
again
. Each time I crossed over a grave, I tried to give a silent apology and hope the kind souls would sense it from the bottom of my heart.
I haven't the faintest idea why Toto is looking so comfortable under a guy's legs. His preference for males is really getting disturbing.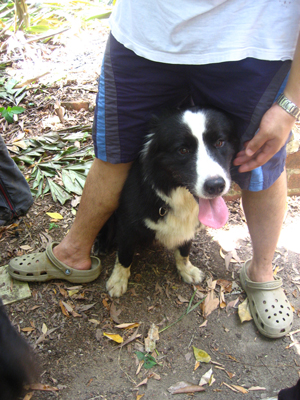 Along the way, some emergency occured and the medics sprang to action.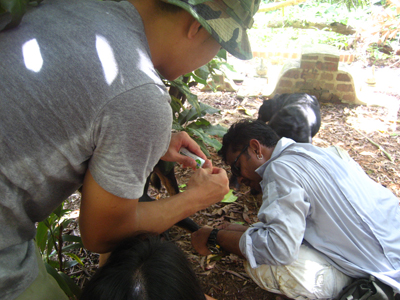 Toto's lust for
Suria
seemed to have diminish. But I caught him trying to hump
Kaiser
. And they say
women
are fickle. Bah.
Here are three babes looking extremely euphoric.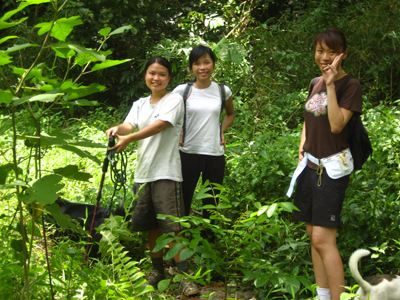 Ah, little Heidi having a drink.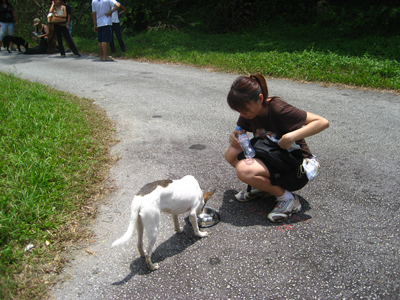 Well, the humans need their water break too, ya know.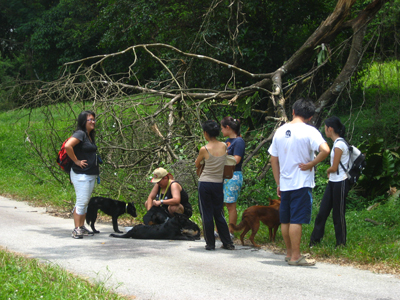 All in all, a good sweatout for a Sunday morning. It is always great to start the week with a strong dosage of endorphins.
I rushed home, muddy, riddled with insect bites and sweat-stained. It was a miracle I was able to get ready in time for one of my
pal
's ROM ceremony at One Rochester in about 45 minutes. In fact, I was checking if I had any mud stains left on my feet as I hopped into the cab for the event. Haa.
The ceremony was a beautiful one and there was a deep sense of happiness within me, watching a decade-old friend progressing into the next stage of her life.
Congratulations, Emmie and Kit!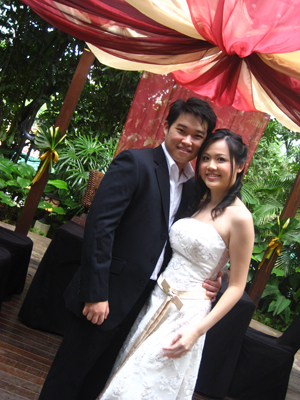 Anyhoo, the ambience is quaint and beautiful. The food is pretty good, too.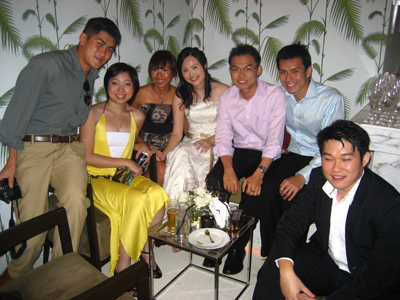 For more photos, click
here
.